After a six-year drought, metal fans are getting their Family Values back, if only for a day. Korn has announced the lineup and other details for the 2013 edition of the festival, to be held Oct. 5 at the 1st Bank Center in Denver.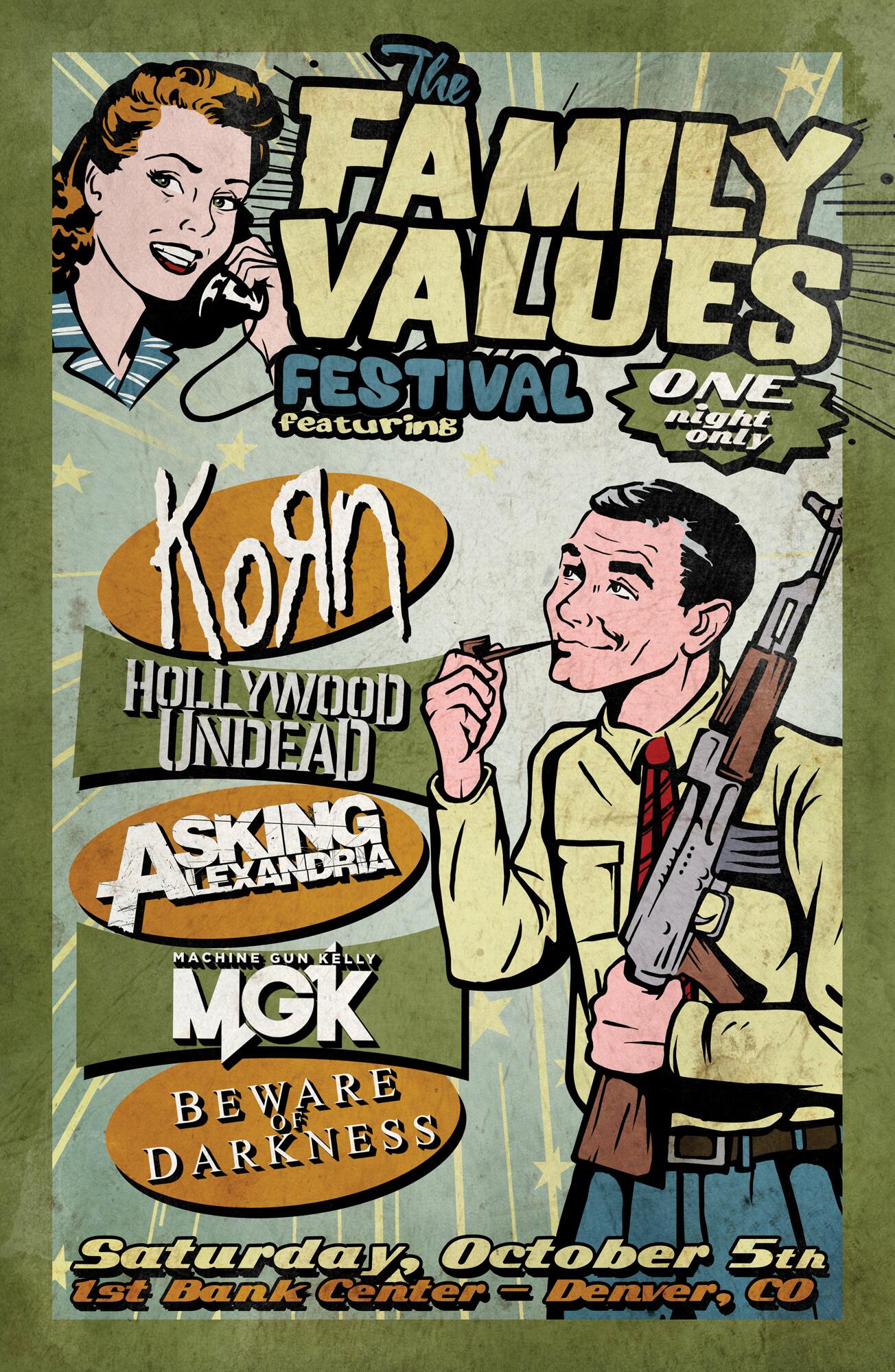 Joining Korn in Colorado will be Hollywood Undead, Asking Alexandria, Machine Gun Kelly and Beware of Darkness. Timed to mark the release of the band's new album, "The Paradigm Shift," which drops Oct. 8, the festival also celebrates the return of guitarist Brian "Head" Welch and will reintroduce the Korn Kage to their stage show.
"We wanted to celebrate our new album release in a big way since Head is back and since this record means so much to us. What better way but to bring back Family Values and the Korn Kage for one big fuckin' special night!" says frontman Jonathan Davis. "Denver became the spot — we figured we needed something cool in the middle of the country, so everyone would have a chance to get there."
Tickets go on sale Friday, Sept. 6.
Korn introduced the Family Values Tour in 1998 as a rock-rap alternative to other festivals. They followed it up with editions in 1999, 2001, 2006 and 2007 with lineups including major acts like Limp Bizkit, Ice Cube, Incubus, Deftones, Evanescence, Staind and Stone Temple Pilots.
"The Paradigm Shift" marks the band's 11th studio album and includes the single, "Never Never," a heavily melodic track with dubstep elements that currently sits at No. 48 on Billboard's Rock Songs chart. Listen: