Wallen was likely to receive several major nominations at the upcoming show, including male artist of the year.
In a quick and decisive move, the Academy of Country Music has barred Morgan Wallen from "potential involvement and eligibility" in the upcoming 56th annual ACM Awards -- a penalty that is believed to be without precedent in the history of music awards shows.
Wallen, who was seen as a potential global superstar, won't be allowed to appear on the show or compete for any awards in the wake of his use of a racial slur, according to a message posted by the ACM on Wednesday (Feb. 3).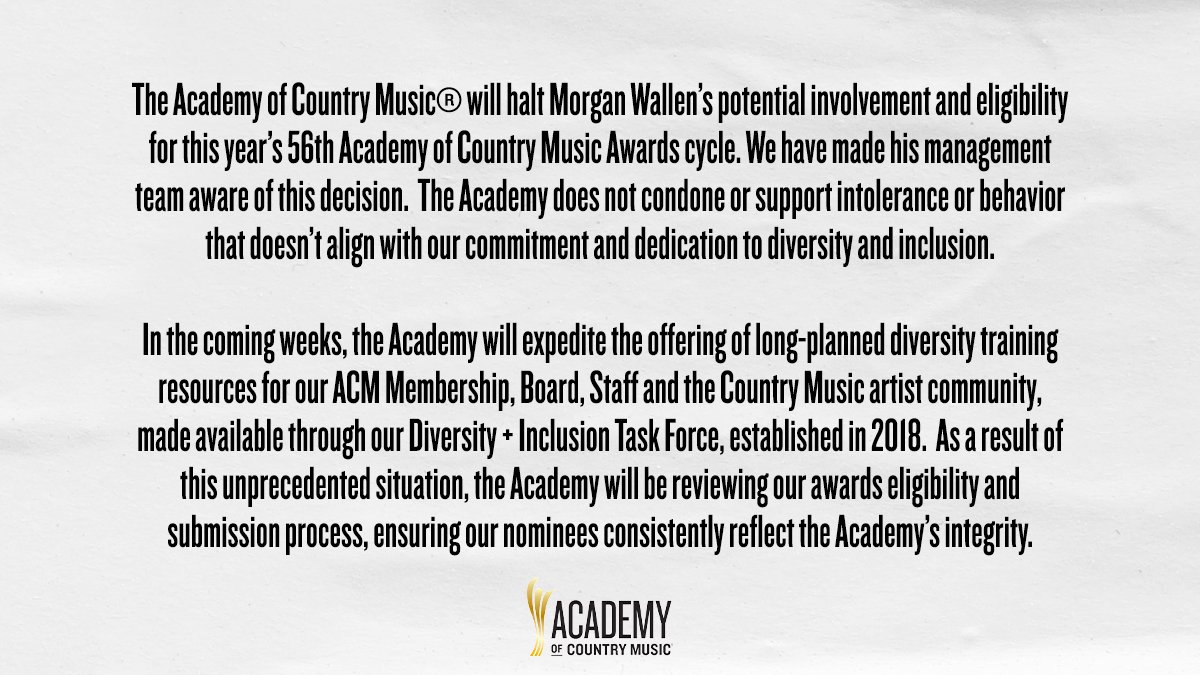 Wallen was nominated for new artist of the year the 55th annual ACM Awards, which were finally presented on Sept. 16, 2020 -- more than five months after their initial April 5 date. (The delay, of course, was due to the COVID-19 pandemic.)